It was a very rainy morning as me and Ju-Marie drove out to Parys. A bit nervous I must admit, my first time at Val de Soleil, it's raining and I know the Engelbrechts, they were our neighbor farmers when were still children. But as soon as I saw Ferdie, his big smile and funny best men, I relaxed. We really had a great time in the rain. Thanks guys for your willingness to get wet and enjoying it!
Miranda is so beautiful with her big blue eyes! Such a kind hearted gorgeous girl. You stayed calm during the storm outside and to me that shows your true character. Thank you for choosing me to capture your perfect day!! May blessing rain apon your marriage.
Enjoy your memories!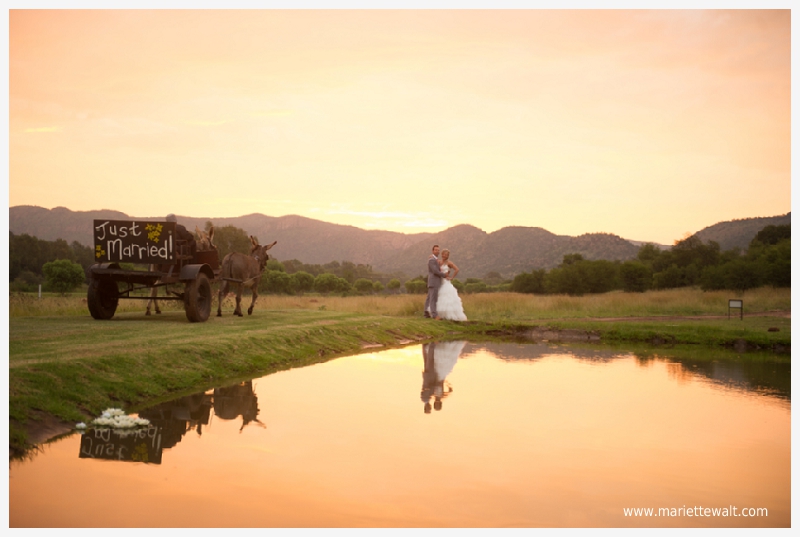 Service providers
Huge thank you for assisting me as 2nd shooter, Ju-Marie van der Walt!! You totally saved me from huge rain drops and did a great shooting-job!! THANK YOU!
Make-up by Caitlyn Marais
Videographer: Jacques